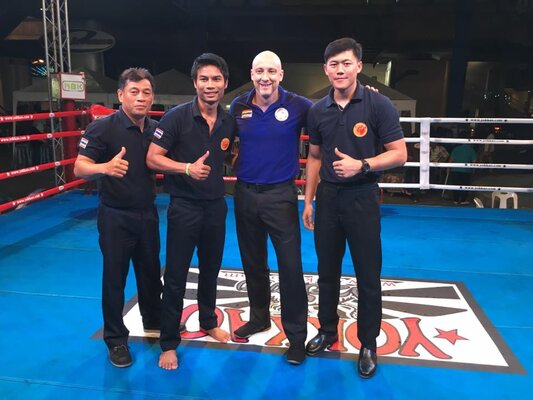 Here are the 4 things you didn't know that can make you a better Muay Thai fighter!
In the U.S. Muay Thai community, there seems to be an assumption that somehow, by watching live fights or video footage, everyone already understands the protocols and what is really expected inside the ropes. This however, is a critical mistake…
Having a basic understanding on these 4 things can really make a big difference in helping us improve our standards, as well as gaining respect in the international boxing community.
This a great article by Kru Chris from Channarong camp. He is one of the few professional referee's to call professional muay thai fights in Thailand.
With Kru Chris's years of muay thai fighting, coaching and now professional reffing…He opens eyes to what is missing in teaching, coaching, reffing, and competing.
Check out his article he wrote from a referees perspective.
-Coach Jansson & Team