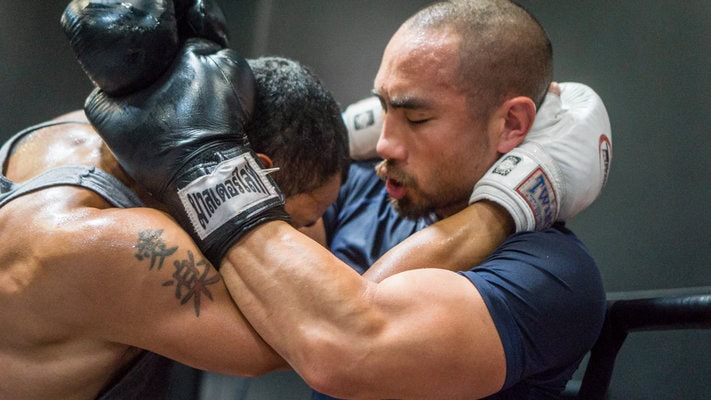 Muay Thai, the ancient art of self-defense, has been around for over 400 years.
It was originally used by Thai people as a form of protection for attacks from foreign enemies. Over time, it has evolved into an increasingly popular sport similar to kickboxing. It utilizes the body's "eight weapons" including fists, shins, knees, and elbows.
Today, it's the national sport in Thailand and has become well-known on an international scale. Beginners and experts alike can benefit from the intense workout and dedication that Muay Thai requires.
Are you looking to get in shape and tone your body at the same time? Here are seven ways you can physically benefit from Muay Thai and it's body toning capabilities. Read on to learn more.
1. It's a Full Body Workout With Lots Of Body Toning Potential
What area of the body are you trying to tone?
Body toning can be a broad term, and many workouts specialize in toning just one area. That's not the case with Muay Thai.
Muay Thai is a full body workout that requires the engagement of the entire body. Using your body's "eight weapons" requires you to work for many different muscle groups at once. Your workout will consist of near-constant punches, kicks, foot-thrusts, and defense attacks.
The result is a tiresome workout that can help tone your entire body. You will experience strengthened glutes, obliques, and more.
2. Cardiovascular Conditioning
Are you looking to improve your cardio and avoid the treadmill?
Then you might want to consider Muay Thai. This rigorous sport combines both aerobic and anaerobic exercise that can enhance your cardiovascular performance.
Muay Thai exercises are designed to help you withstand several rounds in the ring. The cardio-intense exercise is just as beneficial as the treadmill without being tedious.
The increased stress on your cardiopulmonary systems is similar to what is experienced during a run.
As a result, you can increase your cardio endurance and also experience benefits like a runner's high.
3. Weight Loss
Many people participate in Muay Thai for its body toning benefits. While most exercises have weight loss benefits, few are as beneficial as Muay Thai.
You can burn up to 700 calories per hour with a Muay Thai workout. Muay Thai training includes pre-workout warm-ups, stretching exercises, cardio-intense training, and an emphasis on increased endurance.
As a result, you can start meeting your weight loss goals in a matter of weeks. Many Muay Thai programs also include nutrition advice. The focus on lean and nutritious foods will help you keep your diet on track while also helping with workout recovery.
Weight loss is never easy. By watching your diet and doing Muay Thai training, you can make your weight loss goals easier to attain.
4. Mental Benefits
There are a number of physical benefits that come from Muay Thai training. But it also has a great impact on mental health.
Muay Thai's many benefits include stress relief, increased confidence, and mental clarity. For many people, Muay Thai is a way to relieve the stress that accumulates during the day. As a combat-style sport, it's an easy way to let out energy and engage in a physical release.
Fighters can also see an increase in confidence from their training. The physical training can help you look and feel better while reaching goals and progressing can also boost your self-confidence.
Muay Thai fighting requires a fair amount of discipline as well. By fighting through physical and mental barriers, you will become better at facing challenges.
The demands of the sport can help you become more motivated and skilled with your workouts. As a result, you can fight through difficult workouts that can help with body toning and definition.
5. Increased Core Strength
Core strength is something that is recognized as important but often ignored. But it's a crucial part of body toning and increasing definition.
Core exercises can help your muscles work together for increased stability and balance. They also make your abdominal, back, and pelvic muscles stronger.
Muay Thai is a great resource for people looking to strengthen their core. The rotational and repetitive movements made during training help to make your core stronger. Striking and defensive attacks are especially helpful for improving core strength.
The stability, balance, and muscle growth will result in better overall fitness. Not only will core strength make fitness easier, it will make your abs and other core muscles more toned. Who doesn't want nice abs?
6. Increased Leg Strength
Let's be honest – everyone has skipped out on leg day. Leg exercises at the gym can be tedious and tiresome.
You don't have to hit the leg press to tone your legs. Muay Thai offers a nice alternative to weight-based leg exercises for people looking to tone their lower half.
Muay Thai uses almost all of the muscles in the lower body. During training sessions, you'll run into a variety of kicking and leg drills that work your quadriceps, hip abductors, and tibialis anterior muscles.
Muay Thai's incorporated footwork drills can build muscle endurance and result in toned looking calves and legs.
7. Increased Hip Mobility
"Increased hip mobility" doesn't have the same ring to it as "shredded abs." But it's still an important benefit of physical exercise.
Muay Thai can help preserve your hips and protect you from the hip-related pain that occurs later in life. By doing repetitive kicking and knee exercises, you can strengthen your hip mobility and prevent injury down the road.
Though it does result in increased hip mobility, Muay Thai is not without its own injury risks. Make sure to do proper stretches after workouts to keep your hips healthy.
Your Path to Body Toning
Muay Thai isn't your everyday workout.
It incorporates a full body workout, engages core strength, and has a number of health benefits that can help you become more toned. It's not an easy workout by any means. But it's also a great way to get in shape and get the body you want.
Are you interested in trying Muay Thai? We're here to help. Check out our beginner's course to begin working with our team today.