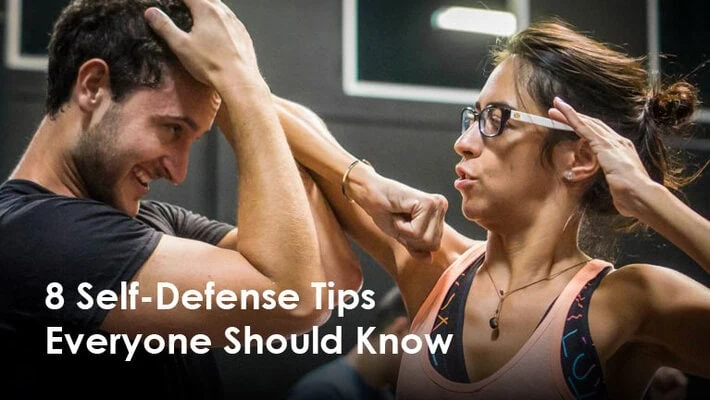 If you've ever been in a situation that sends the hairs on the back of your neck to a prickly standpoint, then you know what it feels like to be afraid. But, fear won't help you get out of a bad situation. You need to be prepared with self defense tips that could help you ward off an attacker.
What you need to know is how to protect yourself in the event that a criminal targets you for a robbery, attack, or worse. Don't think it can't happen to you because that frame of mind will only make you more susceptible. Instead, do your best to prepare for anything, anywhere, anytime.
If you're interested in learning about self defense tips that could save your life, then you've come to the right place. Here, we're discussing self defense tips to help you prevent an attack. Keep reading to learn more.
Self Defense Tips
There's more to self defense than knowing where to strike your attacker or how to get away. You should also take into account that an attack could happen even if you're prepared. Here are some self defense tips that can help you stay safe.
1. Always Be Aware of Your Surroundings
No matter where you are or who you're with, and especially if you're alone, you should always remain alert and aware of your surroundings. If you're walking or jogging, make sure to glance around from time to time. Listen carefully and be prepared for anything or anyone hiding around corners or in cars and shrubbery.
2. Take a Self Defense Class
Learning about self defense is one of the best ways to prepare yourself for an unfortunate situation. Join a fitness boot camp as an added measure to ensure that you're physically fit and strong enough to fight back and get away from an attacker. Self defense classes will help you improve your awareness and capabilities.
3. Don't Travel Alone
Attackers look for people that are walking alone or traveling by themselves. You can most likely avoid a confrontation if you travel in pairs or groups.
4. Know Where to Hit Your Attacker
There are a few sensitive spots on the human body that you can target in the event of an attack. Try striking the eyes, nose, throat, and/or groin to stall your attacker so you can get away. The eyes and groin are especially effective because you can disrupt your attacker's vision and even bring them to their knees.
5. Use Your Voice as a Weapon
When in doubt, scream, as loud as you can. Do anything possible to draw attention to yourself and the situation. You might also attempt to scare your attacker by yelling loudly for them to back away. Most attackers don't want to be noticed and loud sounds can deter them before they reach you.
6. Fight Back
Don't ever be afraid to fight back. There are a few different muy thai methods you can use in separate scenarios to break free from your attacker, even if they seem stronger than you. Here are some of the most common attack modes that you should be aware of.
Elbow Strike
An elbow strike is one of the easiest techniques to help you in a close-range attack. All you have to do is bring your elbow forward toward the face or neck of your attacker. Make sure to step into the strike and twist your torso as you strike in order to maintain balance and allow more force.
Straight Knee
The straight knee technique is one of the best ways to break free from being held by your arms. Aim for the midsection, step forward and thrust your hips forward as you bring your knee directly into your attacker. Your knees are one of the most lethal weapons you have in the event of an attack and you should be able to slow your attacker and prevent them from pinning you down.
Push Kick
Creating distance between you and your attacker is the best defense. And, you can use the push kick technique to get them away from you. It's a simple technique that anybody can perform and has a long, effective range.
Try aiming for different parts of your attacker's body such as their thigh or midsection. This can stop them from advancing on you so you have time to get away.
Clinch
If your attacker is holding you by the neck, you can strike back with a clinch. Gain your balance and grab behind the attacker's head with one arm as you bring your other arm around their forearm. This hold gives you an opportunity to throw a straight knee and break free from their grips.
7. Don't Be Afraid of Fear
The worst thing you can do in an impending attack is to allow your fear to take over. Don't be afraid. Be committed to fighting back and don't give up.
Attackers will take advantage of your fear and know that it makes you weak. Fear gives your attacker more opportunity to strike and hurt you.
8. Run When You Can
If you sense an attack, run. If you are attacked and have an opportunity to get away, run. Run as fast as you can and scream.
All you need is a few seconds to escape. Don't look back once you're released as this will only give your attacker a second opportunity to capture you.
Final Thoughts
Aside from these self defense tips, you should always avoid situations that could get you into trouble. Don't travel alone or at night, especially in isolated areas. If you can't avoid it, walk tall and quickly with a purpose in order to deter attackers.
If you have a weapon, keep it in your hand or easily accessible when you're alone. It's easier to prevent an attack than it is to get out of one.
When you're in public, even with friends, be cautious when meeting strangers and making new friends. It's a good idea to keep your distance, literally, and do your best to assess the stranger. With distance, you also have more opportunity to observe vulnerability in case the person does try to attack you.
If you're interested in more self defense tips, or if you have questions, consider signing up for our Beginner's Muay Thai classes. Muay Thai teaches several different self defense tips while maintaining physical fitness.