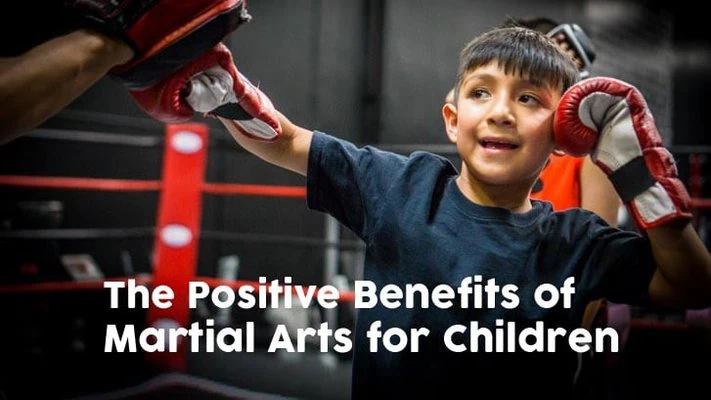 If you're the parent of a child with ADHD, you aren't alone. It's estimated that 8.4% of children in the United States have some form of ADHD.
Parents around the country are trying to find ways to keep their kids entertained, confident, and happy.
Finding the right activity for your child can be tough, but when you're practicing ADHD parenting, it gets even tougher.
Luckily, there's the perfect activity waiting for your child: Martial arts. In this post, we'll show you how martial arts can help your child cope with symptoms – so they can be entertained, confident, and happy.
ADHD Parenting: The Benefits of Martial Arts
You may have done martial arts when you were a child or remember having friends who did.
Martial arts is a great form of exercise and an excellent activity for your active child.
Curious about why you people practicing ADHD parenting should sign their kids up for martial arts? After you read this piece, you'll wonder why you've waited so long to get them involved.
Individual Focus and Attention
Team sports can be fun, but they can also be upsetting and frustrating for kids with ADHD.
Many kids with ADHD can feel pressure and anxiety when they have to compete in team sports. They may not be on their peers' skill level and may struggle with the sport and suffer from low self-esteem.
Your child may also need individual attention or instruction from the coach. That can be difficult to get when the coach has to worry about getting 20 other kids to act as a team unit.
Martial arts may be done in a large group, but the teacher gets plenty of one on one time with each student. They can have their needs addressed, and truly learn to excel at it.
Kid's don't have to worry about the pressure of succeeding for the sake of others. The only thing they have to worry about is their individual improvement.
Emphasis on Self Control
When you practice ADHD parenting, you know how difficult it can be to get your excited child to calm down.
Many people practice martial arts don't do it for the physical exercise, they do it for the mental strength they gain.
Martial arts isn't all about kicking or punching the right way. It's also about concentration, self-control, and inner peace.
Some of the techniques your child learns from their instructors can help them learn how to calm and soothe themselves when things get tough. They'll also learn how to focus on the task at hand.
Stay Fit
Nobody knows for sure why there seems to be a link between ADHD and childhood obesity. Moms and dads that practice ADHD parenting only know that they want to help keep their kids fit and healthy.
It can be hard to encourage your child to stay active when they spend most of their time playing video games or watching YouTube videos. Luckily, there is a simple way to keep them fit.
Martial arts is a great form of exercise. It can help keep your kids active and on an exercise schedule.
Every week your kid will be practicing an intense form of cardio that can help work out their mind and body.
Increase Self Esteem
When you're focused on ADHD parenting, it's important to consider things like self-esteem. Having ADHD can be frustrating for your child, they need something to help build their self-esteem.
Every child deserves to have something they enjoy doing and are also great at. For some kids this can be school, for others it's team sports. For your child, it could be martial arts.
As we previously mentioned, martial arts has a particular focus on the self. You work to improve yourself with every session, and every improvement comes with its own rewarding sense of accomplishment.
Your child can feel stronger and more focused after a martial arts session. Those great feelings can also transform into a healthy sense of self-esteem.
Burn off Energy
Kids can be excitable enough on their own, but kids with ADHD can seem like they're bursting with energy 24/7.
ADHD kids may have a bit more energy than most other kids. Martial arts classes could be just what your child needs to get rid of some of their excess energy.
Martial arts classes can be an intense workout. On average, an hour of martial arts can burn around 590 calories. That's a lot of energy for a child!
Martial arts can also help burn off some of the excess mental energy your child has. The classes require a lot of focus, it can be a nice break for your kid.
Focus on Coordination
When you have ADHD, your brain doesn't just feel like it's going a mile a minute. Sometimes, it can feel like your body always wants to move, and those movements may not be the best controlled.
When it comes to ADHD parenting, many parents struggle to help their kids be a little less clumsy and more aware of what's around them. Martial arts can be what finally helps your kid become better coordinated.
Every move in martial arts is planned down to the smallest detail. Coordination is crucial for mastering certain moves and poses.
Be in a Positive Environment
Some people who practice ADHD parenting can be wary of team sports because of the environment it can foster in kids and their parents.
Because many team sports have an emphasis on winning, both kids and their parents can become hyper-competitive. People are pushed to win and can be punished with harsh words from teammates, coaches, and parents if they lose.
Martial arts studios are meant to be positive environments. Students must show respect to their peers, and the same goes for parents.
A positive respectful environment can be just what your child needs. They won't feel unnecessary pressure to compete and win, and they'll be able to hone their skills in a positive environment.
Your Turn
Do you have a child with ADHD that has benefited from martial arts? Have you thought of other ways to help your child concentrate and stay positive?
Be sure to tell our readers about it in the comments section!
If you want to learn more about the benefits of martial arts, be sure to read our blog.
And remember, if you have any questions about muay Thai or martial arts, you can contact us so we can help.