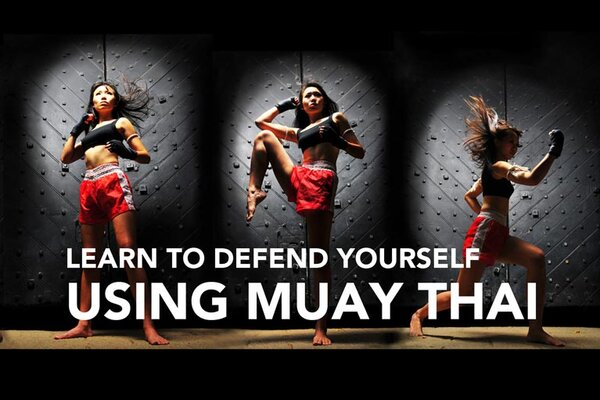 Are you interested in building your physical prowess while learning skills that can be great for your life?
If so, it's important that you pick up a martial art. In this regard, Muay Thai is a great art to jump into.
Without question, this is one of the best forms of martial arts you can engage in, both for your health and ability to defend yourself.
To learn more about the advantages of Muay Thai, keep reading.
1. Muay Thai Is a Practical Art to Help You Defend Yourself
The problem with mainstream martial arts lessons is that it can be difficult to tell which are practical and which are for show.
Every martial art has its merit traditionally. But some instructors focus on the flash of breaking boards and learning forms, rather than engaging in actual hand to hand combat.
Muay Thai is a martial art that is all about practicality. You'll have no question whether you're able to defend yourself after you take a few lessons.
This form of kickboxing is excellent at helping you learn to protect yourself from strikes and find opponents within range. You'll also learn to get your footwork together and disable your opponent so that you can get to safety.
It's particularly practical because it is low on flash and high on effectiveness.
In addition to strikes, you'll learn how to handle yourself in the clinch. Since most real-life fights tend to involve a person being grabbed, you'll know exactly what to do if someone puts their hands on you.
This way, if you are ever attacked, you won't panic. Instead, you will be more able to jump into action and do what is required.
2. You'll Learn a Significant Amount of Strikes
The strikes that you learn in Muay Thai are truly the cream of the crop.
Rather than just learning some punches and kicks, you will learn how to strike with your elbows, forearm, and knees. The art is taught in a way that helps you move your body in the most effective way to disable your opponent.
Boxing is one of the most fundamental martial arts in the world. It's proven and effective. By adding some kicks and strikes with other limbs, you will have a strong foundation that can help you to protect yourself against anyone.
3. Muay Thai Is Excellent for Coordination and Balance
Since there is so much that goes into learning Muay Thai, you'll be better able to fix your coordination and balance. This is a life skill that carries over into everything and allows you to also enjoy a sense of well-being.
In the same way that yoga provides body awareness, coordination, and balance, Muay Thai works off of these same principles. This will allow you to become the best version of yourself physically.
When you have this level of balance and coordination, you'll be better able to prevent injury and take care of yourself overall.
4. It Gives You a Great Sense of Confidence and Self-Esteem
There are physical and mental benefits that you will enjoy when you practice Muay Thai on a regular basis.
It helps you to burn off stress and lower cortisol levels in your body. When you learn Muay Thai, you will also be able to build confidence, since you are learning an art form that is useful and worthwhile to you.
Knowing that you are able to defend yourself can help you to hold your head high anytime you're walking around. By pushing yourself past your limits, you'll know what you are capable of and will be more assertive in your everyday life.
These benefits will improve your professional life and will also help you assert boundaries in your personal life. Most importantly, you'll feel great about yourself as a person.
Dedicating yourself to this martial art improves your health. This will also make your more health conscious when planning out your diet and lifestyle.
5. This Martial Art Lends to Other Disciplines
Another reason that Muay Thai is an excellent foundational martial art is that it easily blends into others.
Since the clinch is central in Muay Thai, you'll be able to convert it to a judo hip toss or sweep. You can also learn to finish the fight on the ground with Brazilian jiu-jitsu.
When your standup game is strong with Muay Thai, it'll also make you a more confident fighter. You won't be afraid to get taken down.
Many people are deciding to use Muay Thai as their primary standup art, while also learning some judo and jiu-jitsu for good measure.
6. Sparring Regularly Improves Your Reflexes
Your reflexes will improve the more that you spar Muay Thai.
This way, you're not just learning a few techniques. You're building the ability to truly protect yourself in a fight. The mental benefits of sparring are clear as well since it helps you to overcome obstacles and train in your discipline.
Sparring regularly helps you to be less anxious and afraid in your everyday life as well. Fighting causes you to embrace your fight or flight instincts.
7. There Are Plenty of Gyms to Join Today
Finally, Muay Thai is a great art to learn because there are plenty of gyms out there today.
The UFC and fight sports, in general, have exploded in recent years. It's incredibly easy to find a place to train no matter where you live.
This helps you build a team of people who love martial arts and always push each other to get better.
8. Muay Thai Is Great for the Mind and Body
There's a link between your mind and body that informs the way you live a lot of your life.
When you have more balance and coordination, you tend to feel in control of yourself and this reduces anxiety and improves your overall world outlook. People that participate in Muay Thai develop an intrinsic understanding of the way their body naturally works and moves.
You'll also turn on muscles that you may never have worked before, which also works to strengthen your brain.
Contact Us to Learn More About This Art
If you are interested in learning to defend yourself with Muay Thai training, we'd love to hear from you.
This is a beautiful art that you can embrace to the fullest whenever you dedicate yourself to it.
If you're interested in learning more, visit our site and read up so that you can begin taking lessons.