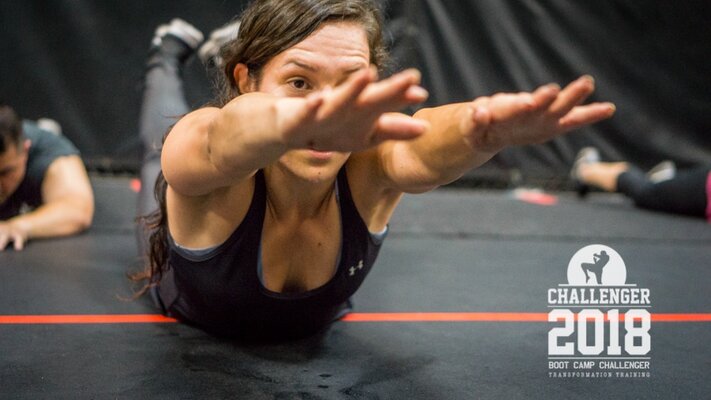 Joining OC Muay Thai and the six-week challenge have been by far the best decisions I have ever made in my life. I came into this challenge thinking, "I just want to get lean and eat healthily." This is exactly what ended up happening and more! This experience has taught me so many valuable lessons that I will continue to carry on with me in life.
My drinking and eating habits were not the best. I was a binge eater and an emotional drinker. I would binge eat because of stressful days or diets that wouldn't last. Drinking was my coping mechanism when dealing with personal issues. Alcohol was a way for me to suppress my feelings and to "drink to forget." I spent most of my 20's in this unhealthy lifestyle.
OC Muay Thai and the 6-week challenge have truly been a blessing I will forever be grateful for. I joined the OC Muay Thai family last year in 2017 and I love everything about it! My life has honestly changed for the better. I do not run to food or alcohol anymore to deal with my problems. Instead, I leave it all on the ring and at boot camp. The feeling I get when I train is indescribable. I feel I can conquer any obstacles I am faced with.
This six-week challenge was not always a walk in the park for me. I did have some struggles along the way. Social gatherings were difficult for me because of all the food and alcohol that would be involved. I kept telling myself in these circumstances that I was not going to be the old me who would just give in to these temptations. I wanted a change in my life and I was going to stick with this challenge until the very end.
The results of my decisions led me to lose a total of 16.4 lbs and 7% of body fat.
I am physically and mentally stronger now than what I was before. I am happy, full of energy, my skin glows, my hair doesn't fall off anymore, I have more strength…I can go on and on. Overall, the pros far outweigh the cons.
I could not have done this challenge all on my own. The owner, Coach David is an amazing individual who truly cares about each and every person who walks into his gym. He took me under his wing and shared his wisdom with me. Coach Neil and Coach Hamid were always there to push me beyond my limits. They are remarkable at what they do and I can't thank them enough for all their support.
They love what they do and it shows. All three of them played an important role in these six weeks. Their guidance and support made it easy for me to believe in myself and to keep going. In addition to these wonderful trainers, I had the support of my fellow challengers. We shared our struggles, food recipes, tips, achievements, and anything else we thought would come in handy to help each other succeed. We became one big family and this made the process easier to achieve.
Now, at age 29, I can finally say I am in control of my own life. I spent most of my 20's living an unhealthy lifestyle, but I close this decade of my life with the best version of myself.