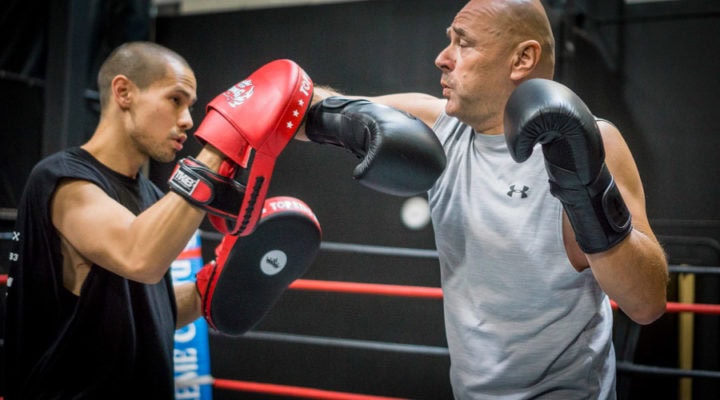 Are you wondering if you should learn martial arts? There are numerous lasting benefits, many of which go beyond physical fitness. Read on to discover them.
Are you thinking of learning a martial art for self-defense or personal improvement? There are dozens of martial art disciplines, so how can you pick just one?
If you're looking for a challenging martial art that has the potential to transform your body and mind, you should check out muay thai kickboxing.
It can take years to learn martial arts, but you'll develop an amazing skill set along the way. In this article, we'll give you the rundown of the top 10 skills you can expect to develop in a muay thai ring.
1. Self-Defense
The primary reason that people start learning martial art skills is for self-defense. Muay thai training teaches you effective punches and kicks that will stop an opponent dead in their tracks.
Muay thai is great for women and children who are looking to build up their core strength. You can burn 1,000 calories or more for every hour of a muay thai workout.
Of course, martial arts are good for more than just self-defense. But it's good to have the skill set in case you ever need to use it in real life.
No matter how old you are, you can take muay thai classes. You don't have to be in incredible shape when you start, but you do have to have the drive to learn something new.
2. Year-Round Fitness
Are you an athlete looking for ways to stay fit in the off-season? Muay thai workouts and boot camp can help you develop the lean muscle you need to excel in other sports.
If you're a football player, for example, you might take a yoga class or even Pilates during your off-season. But if you want a discipline that's a little bit more active, check out muay thai classes.
Muay thai boot camps will have you doing running, squats, and resistance training. Once you learn the basic punches and kicks, you can get into a ring and do some sparring.
Cross-training in the martial arts is also a great way to recover from a sports injury.
3. Teamwork
Muay thai is one of the best martial arts to learn because of its focus on teamwork. You will need to communicate with your instructor while you're learning new combat skills.
You'll also need to communicate with your classmates during sparring sessions so you don't go too hard on them by accident.
Surprisingly, learning martial arts can help you get promoted at work. Learning to focus on your strengths and to be persistent is a quick way up any career ladder.
Having the ability to choose patience and courtesy over anger and frustration is also a valuable job skill.
4. Discipline and Focus
If you're wondering which martial art would be best for you, you might want to see if you can take a few sample classes.
Muay thai is similar to American kickboxing but with a few additions. Kickboxing has a four-point striking system that includes punching and kicking.
Muay thai, on the other hand, has an eight-point striking system that includes knees and elbows.
Nobody goes from beginner to expert in one day, so you know that you'll have the chance to develop discipline and focus as you learn. Take the time to check out a muay thai class and talk to the instructor and students.
Eventually, you'll be good enough to participate in local tournaments.
5. Inner Strength
Wondering how to learn martial arts? It starts with regular practice. You can go to a boot camp to get started and then follow up with regular classes.
If you go to muay thai class, you may find that you truly believe you can't do it. You might not want to try and fail at first.
Developing inner strength means showing up for class, following along with the exercises, and making corrections according to the instructor.
If you find yourself listening to a negative internal dialogue, take the time to rewrite it. Start telling yourself that you can do it, and that you'll be successful in your class.
Make sure you don't skip classes, and always stay hydrated. If you feel that you need to sit down, let your instructor know that you need to take a break.
Mental health and inner strength go hand in hand. You'll need to be persistent and have faith that your workouts are improving your health.
6. Weight Loss
Which are the easiest martial arts to learn? That all depends on your level of dedication.
You can learn the basic strikes of muay thai in a few months, but it could take years to perfect them.
If you're training consistently, you can expect to lose weight. We offer bridal boot camps for brides and their bridesmaids, just to help you get a jump start on weight loss.
Muay thai has been taught for more than 400 years and is an effective way to lose weight. Talk to your instructor about your weight loss goals and they can give you exercises to do at home.
If you feel like you're losing weight too quickly, you might want to take nutritional supplements. One popular supplement is turmeric: it helps to cut down on inflammation and is high in antioxidants.
The Best Way to Learn Martial Arts
If you're passionate about self-development, you're ready to learn martial arts. Your muay thai instructor will never put you into a situation you're not ready for.
If you learn the essential strikes and you don't feel ready to spar, just let them know. The best way to learn martial arts is at your own pace.
Go to an introductory class and don't feel afraid to ask questions. Is this the right discipline for me? How long will it take to get good at muay thai?
Would I be able to use these skills in a real-life combat situation? You don't want to anticipate having any problems, but you want to make sure you're learning skills you can use.
We have classes for every age, and we highly recommend martial arts training for children with ADHD. Please feel free to call us directly with any questions! We're looking forward to meeting you!