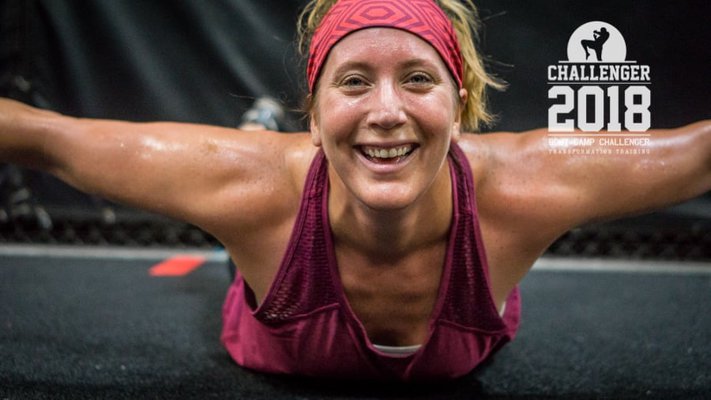 Here is my story:
I joined OC Muay Thai in Feb of 2017- I'll admit I was very weary. My experience with gyms has been machismo jerks belittling me and making me feel insecure and obese. But I had just come out of an emotionally draining relationship and on the venture to find myself and find my inner power, try to locate what was lost and what I allowed to be stolen. I took a leap of faith and have not looked back for a second.
Fast forward a year plus later, and Coach mentioning the 6 week challenge.
I had been trying to lose weight and was very loyal to my workout routine and Muay Thai class attendance, however, was struggling with actually shredding pounds.
The challenge came up and I thought it a good idea, but I was going on a few vacations during th challenge time and wondered if it would be worth it. Then Coach brought up the meal planning and portioning, and idea of transformation not only physically but emotionally and spiritually.
It was so enticing to learn how I could gain control of my life back, overtaking what I consume and how I view these consumptions. Coach showed me how I can and should be fueling my body, utilizing energy sources from the sun and nature as it has been intended for us to use.
How exhilarating!!!
The change of lifestyle to cut out drinking was difficult, as it's a very social environment for me and my close network of loved ones. However, they have been extremely supportive and encouraging, I have even been an example for my sister to start her own transformation!!
I lost 11.6lbs and 3.5% body fat during the 6 week challenge. Even with going on two major vacations, but I did it!
I succeeded and showed myself how I can make choices that ultimately make me feel amazing and energetic!
The best part is the energy I am showing to others, the positive and beautiful environment that is created around me, all based on how I perceive and exude myself!!!
My confidence has skyrocketed. The bootcamp classes push ourselves to our limit while creating a supportive and encouraging environment!
Fellow boot campers support each other and push each other, high fives and shout outs, how incredible!
I have gotten to know some amazing individuals and I am so proud of how far we've come. Our trainer is a pinnacle of energy and light and he exudes positivity with support, makes us all feel like we can conquer anything. What an incredible journey.
I lost some weight, but gained life skills and empowering control I never thought possible. Thank you, OC Muay Thai. Hamid, Coach, Neil, nothing but my sincerest gratitude and love for you all. TO BE CONTINUED AS MY JOURNEY HAS JUST BEGUN…
Love,
Mal