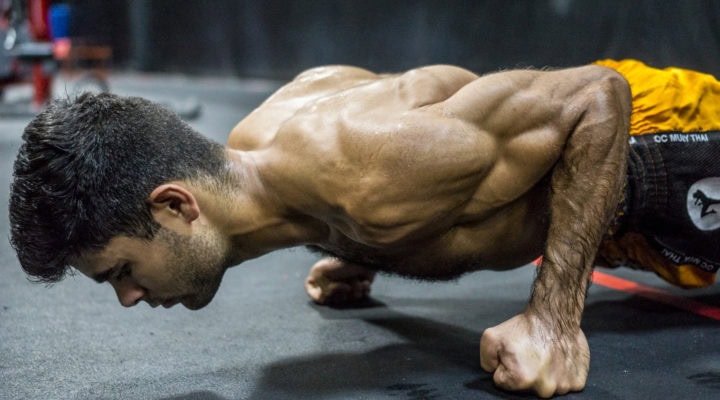 Muay Thai was once only thought of as Thailand's national sport, but it is quickly spreading throughout the world. In fact, revenue for martial arts studios hit $4 billion this year in the United States alone.
What's driving this boom in popularity?
People are seeing how Muay Thai body workouts can improve both physique and spirit. Here are the ways Muay Thai practice is able to transform a person's body and mind.
Background of Muay Thai Body and Mind Workouts
Most people associate Muay Thai with martial arts movie characters, but it is actually an ancient staple in Thai culture. More people are turning to Muay Thai body and mind workouts for a fully engaged self.
Muay Thai is sometimes called Thai kickboxing. This is because, like western kickboxing, the person training uses both the upper body and lower body to make striking motions.
But there are some big differences between Muay Thai and western kickboxing.
The main difference between the two has to do with how much of the body is engaged during workouts. Western kickboxing uses two sets of body parts for striking: feet and fists.
But Muay Thai is much more inclusive. It incorporates feet, fists, knees, and elbows. That means there are eight possible points of contact rather than the four built into western kickboxing.
This full-bodied technique sets martial artists and new training enthusiasts up for a powerful workout.
Here are some of the most prevalent Muay Thai health benefits.
Muay Thai Muscle Strength
Muay Thai uses repeated kicks, punches, and twists. Like crunches at full-force, these actions activate muscles and sculpt the core.
The martial art uses repetition, which builds muscle endurance and resistance. By putting muscles in constant motion, Muay Thai trainers can build strength as they focus on technique.
It's especially engaging when it comes to the core. That's because of the frequency of leg raises and full-body activity that is involved.
Kicking Up Heart Health
One reason why Muay Thai improves health has to do with its qualities as an intense aerobic workout.
People who use kickboxing-centered activities to workout tend to lose around 400 calories in a single session.
Anyone who has tried to punch or kick consistently for a 3 minute round knows how exhausting it can be.
Muay Thai training ups the heart rate, which can improve cardiovascular health. High-intensity activities like Muay Thai have been known to up lung health, build a stronger heart, and lower the risk of diseases like diabetes.
Aerobic activity has also been shown to protect against certain cancers. Some studies have also shown death rates among people who regularly work out the heart to be lowered by as much as 30 percent.
And these health gains can come in active bursts rather than long, drawn-out sessions. Some studies show workouts like Muay Thai can produce results in short bursts. High-intensity in one minute sessions might even be better than some less intense, 45-minute workouts.
Muay Thai Body Transformation
Since it is such a strenuous activity that uses the full body, Muay Thai training can drastically change a person's physique.
It can burn off fat and contribute to weight loss. Consistent twisting and leg lifting trims down the core.
And repetitions, quick movements, and high-impact strikes all can help build lean muscle.
Far Stretching Agility Benefits
Striking martial arts like Muay Thai require new skills and cause a person to move in new ways. That means it can improve things like balance and even reduce injuries off the mat. 
Some studies suggest martial arts training can improve cognitive function and keep people from falls or fractures in old age.
Consistent stretching in Muay Thai can boost a person's flexibility. And learning martial arts skills can improve safety, strengthen motor skills, and make a person less likely to be injured later in life.
A Workout for the Brain
Martial arts training requires calculated moves and acute awareness. And that can sharpen a person's mind.
As a person works out the body, they also have to solve problems quickly and calculate moves.
Studies have shown martial arts training can improve focus and attention. It can help fight depression and sharpen a person's cognitive functions.
Bulking up Positive Life Skills
Workouts can be hard work. They usually mean striking, kicking, and moving long after the body starts to burn. And participants are forced to fight through pain and discomfort to reach a goal.
When the Muay Thai athlete continues the workout, skills like perseverance and determination grow.
These positive skills can be carried into daily work and help a person become more resilient to pitfalls in life.
Muay Thai body and mind workouts also can boost confidence and self-esteem. As sessions are completed, participants learn to feel good about their accomplishments and build a positive sense of self.
Melting into Meditation
Meditation is built into Muay Thai practice. Part of the martial art, which is sometimes called mindfulness Muay Thai, uses strategic breathing and self-reflection.
This type of exercise can improve self-awareness and help a person relax the mind.
In fact, Muay Thai has been shown to help a person tackle stress and manage anxiety. It can help them manage negative emotions like depression.
Meditation has also been linked to positive benefits surrounding pain. It can turn into better immune functions and lowered inflammation.
Those who participate in exercises that use meditation can improve social abilities. It has been connected to better emotional intelligence. And activities that involve meditation can turn up a person's self-control.
By meshing the body and breathing, the Muay Thai member is able to connect with the body and improve overall wellness.
Pinning Down More Muay Thai Knowledge
Muay Thai benefits run across the spectrum and can help a person develop mind, body, and spirit. And there is more a person can gain through Muay Thai body and mind workouts.
Want to learn more about Muay Thai? Check out our blog for the latest in Muay Thai news, tips, and techniques.