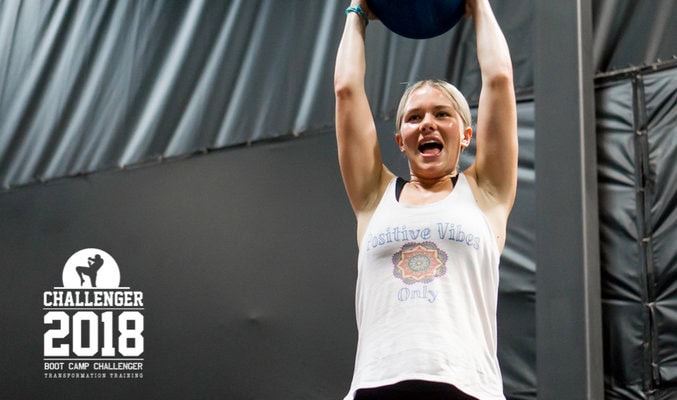 Feeling like you're in a rut? Looking for a new way to work out? Everyone knows that changing up your workout routine from time to time brings great results.
Maybe it's time you consider Boot camp classes. We know, the name can be intimidating. But it's not what you think – you won't have to wear camouflage or military boots. In fact, your normal workout clothes will work just fine.
Just be prepared to sweat.
If you're considering boot camp classes, we can't recommend them enough. However, make sure you know what you're getting yourself into. Read on to find out more!
Why Boot Camp Classes Work
Bootcamp fitness is based on functional training. Instead of doing static moves with weights, your entire body gets worked by doing dynamic moves.
These functional moves lead to weight loss. Since you're doing both cardio and strength training, you'll burn fat and build lean mass.
You torch a lot of calories during and after the class because of HIIT training. Add weight lifting to the mix, and you'll get a complete workout!
Boot Camp Tips
Going to a new class is always a little nerve-wracking. Here are some of our best tips to help you feel more prepared.
Expect a Little of Everything
The exercises and moves you do will vary in each class. You could be doing anything from squats to sprints to pushups, and everything in between.
Oh, and don't forget the burpees. There will definitely be burpees.
There will probably be some new moves that you have never tried before too. That's a good thing. New moves will work new muscles.
Don't be afraid to look around and see how to perform the exercise properly. Ask questions if you're not sure how to perform a certain move. Everyone is there to help each other.
It's best to go slow and carefully your first few times.
Notice others lifting more weight? Don't worry. You'll get there by building your strength little by little each time you go.
Wear the Right Shoes
It's important to make sure you have the right shoes when going to a boot camp. You will need a pair of cross-trainers.
You may be tempted to wear your running shoes, but be careful. Running shoes don't always support lateral movements or plyometrics. Cross-training shoes will help you move more effectively and avoid injury.
Stay Hydrated
The best time to hydrate is a few hours before class. You need to be hydrated in order to perform your best.
A good rule of thumb is to drink two cups of water two hours before the class, then another one or two more cups 30 minutes before getting started.
Always take a water bottle with you. Be sure to sip during the class, not chug. It's hard to jump around when water is sloshing around in your gut.
Food Is Fuel
Figuring out what your body needs for a boot camp class can be tricky. On one hand, your body needs to be properly fueled to make it through the class. On the other hand, you don't want to eat too much because it will make you feel sick.
Some people find that eating something small like a protein bar or a banana with peanut butter is perfect. Others simply can't eat before exercise.
Ideally, you should at least try to eat something small an hour before the class starts. This will fuel your energy and strength while keeping you focused.
Talk to the Instructor
We get it. Taking a new class with new people is overwhelming. Let's be honest – those instructors look so tough.
To break the ice, introduce yourself before the class starts. This way, you can let them know if you have any injuries or limitations.
The instructor will be able to keep an eye out for you and give any suggestions throughout the class as needed.
Afterall, the instructors are there for you. It's their job. Literally.
Start Small
You might feel a little silly during your first class. It's okay. Everyone does. It takes a while to get used to a new format and new moves.
Just follow along with the instructor the best you can, and don't worry if there is something you can't do.
If you can't keep up with burpees, stick to 10. But do those burpees with good form and lots of confidence.
Before you know it, you'll be doing 20 and helping the new-comer next to you.
Listen to Your Body
You definitely don't want to overdo it on your first class. If you're trying something new, pay attention to your body.
Trust yourself and know your limits. Is a new type of squat hurting your back? Then stop and make sure you're doing it properly.
Are the sprints bringing up an old ankle injury? Then stop and try jumping jacks instead.
No workout is worth injuring yourself. There are often modifications you can do.
Push Yourself
One tip we like to give newcomers is to get a spot at the front of the class. If you're in the front row, you're more likely to be engaged during the entire class.
Boot camps are meant to be hard and push your limits. Your muscles will be tired and you'll want to quit. Don't do it.
If you give it all you have, you'll become stronger, faster, and fitter. Stick to it, learn to push yourself, and you will thank yourself later.
Be Proud of Yourself
Once you finish your first class, you have earned the right to be proud of yourself. Trying something new is not easy, but it's rewarding.
If you're looking for some boot camp classes, check us out. We offer some of the best training, and all skill levels are welcome. We're here for you and can help with any questions or concerns you may have about this new fitness craze.
Just be sure to stick to it. Before you know it, you'll be squatting, lunging, and rowing like you never thought you could.
And that new tank top you just bought? Go ahead and wear it to show off your newly toned arms. You've earned it!