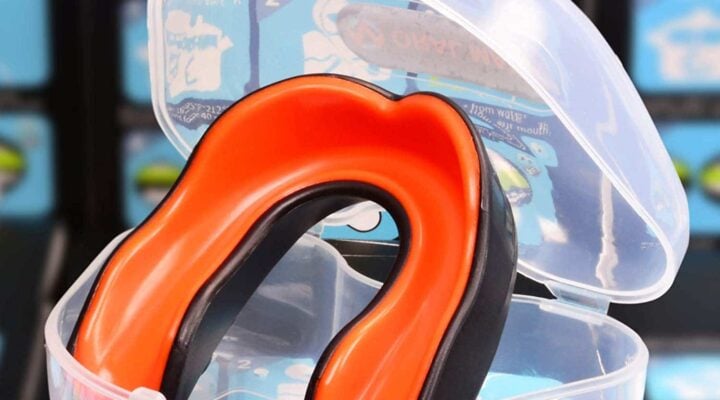 Mouth guards or mouth pieces are essential to your safety when practicing Muay Thai and other combat sports.
There are 2 basic types: Boil & Bite or Custom.
I will list the boil & bites here and will add custom ones soon.
Oral Mart Adult Sports Mouth Guard
This is a basic boil and bite. They come in 13 Colors and a few designs.
Step-by-step fitting Instructions is very easy to follow, but it may take a couple tries before you get the perfect fit. Keep making adjustments until your teeth are fully protected.
DAMAGE CONTROL Extreme Impact Mouth Guard
Another simple mouth piece to boil and bite. Comes in a bunch of different colors and styles.
Don't Wait…
Get yourself a mouth piece ASAP and you will be set for the next phase of your training program.